Landscape Maintenance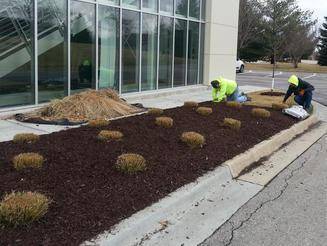 Does your current landscape need some attention? Does a flower bed or rock bed need weeding, or do your shrubs need trimmed? Finer Cuts is here to help.
Hate weeds in your flower beds?
Ask about a spring application of granular that prevents weeds from growing all season long! It is safe for annualls and perennials!
Landscape Maintenance Services Offered...
Bed Edging
Monthly bed management programs offered
Weeding
Bed cleanups
Bed Redefining
Pruning
Pre-emergent applications
Roundup applications
Watering services